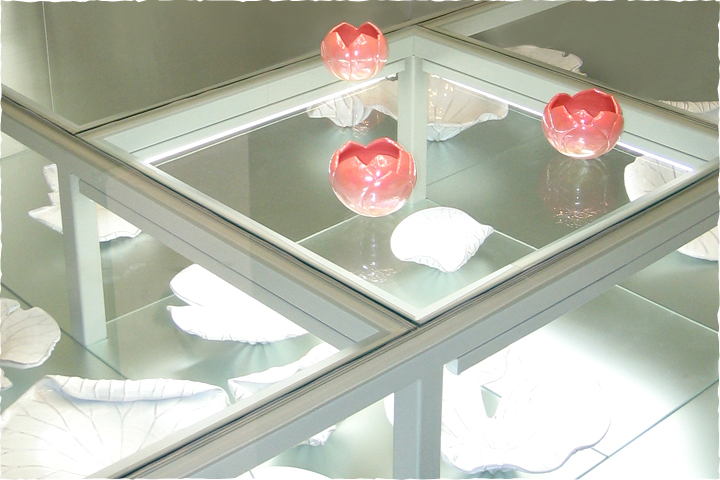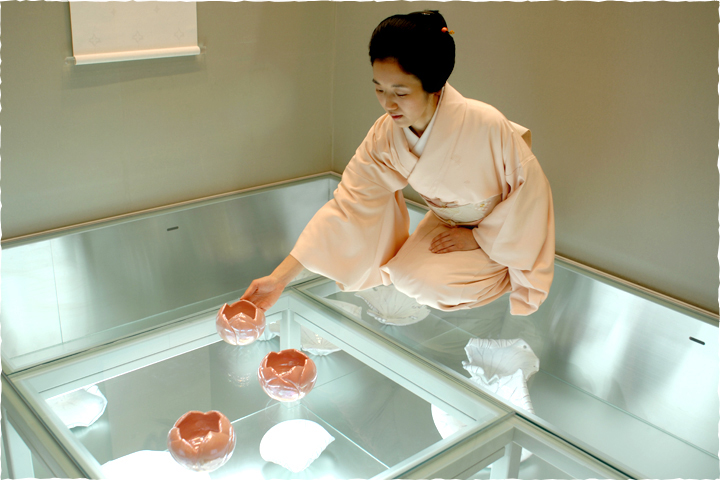 Yume
Ou Sasayama
Miwa Hanako presented an installation titled "Yume" (Dream) in one corner of an art fair in Tokyo. It was designed as a tea ceremony room. Inside the room was an elevated glass plank, upon which visitors could stand. On a wall was a scroll with the word "Yume" written on it. Through the glass floor of the tea room, one could see ceramic objects in the shape of lotus leaves.
The word "dream" can sometimes indicate the thin filter between reality and the unreal. In addition, the lotus flower can hint of the eternity in ephemeral nature. Thus, how to interpret the art work is up to the observer.
One thing I remember well from my interview with her is the statement, "I think that what we see is fiction." She says that this is a very recent observation. I think that the statement shows a deep insight into the nature of artistic expression.
Although ceramic objects are Miwa's method of communication, her installations are another method of revealing the meaning of physical objects and the meaning of seeing.
TAIKI 04